CHIEF MARKETING OFFICER
This program is run through Lana's agency, Walker Hill Digital, and designed for local business owners looking for an affordable solution to having a Chief Marketing Officer type advisor within their business. Lana works alongside the owner, marketing manager and/or team members to make sure your business branding and marketing is on-point.
Lana's sessions are designed for your business needs.
Although there is a set program to make sure your business gets the most out of your monthly consulting sessions, Lana adds and eliminates areas as needed for your business.
Monthly meetings could include, but are not limited to: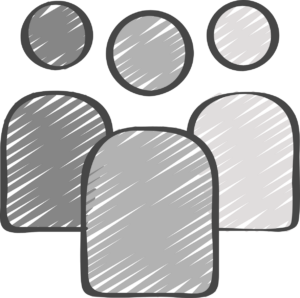 Successful businesses have a suite of other professionals supporting them: accountants, financial advisors, business coaches and legal assistance. Lana Hill can join your team as your Chief Marketing Officer (CMO), providing advice on everything from in-person impressions, print and digital marketing, branding and building strategic relationships.
Maybe you don't need a CMO but do need support with your Google Ads, Social Media, Email Marketing or CRM? Lana and her agency, Walker Hill Digital, is well known for this as well – offering a suite of digital marketing services that time and time again, grow businesses
Lana's Brisbane based digital agency, services clients world wide with marketing services:

Companies we partner with
"Lana is a connector and has an amazing ability to introduce people who should be connected especially in a business perspective. She also discovers what a business can do to look good online and help them make an action plan to making it happen!"
"Since Lana has started assisting with our marketing, we have seen an incredible increase in new patients walking through our door on a daily basis. Lana Hill has used her marketing expertise and creativity to keep our patients interested and spreading the word about Children's Health Center and our services."
"Influencer. The first word that comes to mind when I think of, I see, or hear Lana's name. She's a motivator and a powerhouse of inspiration, a wealth of knowledge and is just a whole lot of fun to be around and to work with!"
keep in touch
STAY CONNECTED WITH LANA
I won't email you often, but when I do, you will not want to miss it.